We rescued an innovative nutritional and meal tracking mobile app with a clean, modern UI and improved usability, allowing users to easily hit their macros to meet their goals.
Business Case
Macrostax came to us as one of our Project Rescues
Lindsey Jenks, founder & CEO of Macrostax, is a nutrition coach with a background in sports science. She created the Macrostax nutritional app to teach clients what they should be eating at the macro-nutrient level, based on their goals. What sets Macrostax apart from other fitness & nutrition apps is the proprietary software that gives individualized results, much like a session with a coach, for a fraction of the cost.
Lindsey hired an agency in Florida to create the product, with disappointing results:
They were just very junior developers so for the amount of money that I spent and the time that we spent getting the app off the ground I just was pretty disappointed with where we ended up. It was a fiasco.
The unique idea for the algorithm that made the app so special also caused a slew of problems that left users dissatisfied, resulting in a high rate of user churn.
This project had many of the classic symptoms of a rescue project After struggling to get their product where Lindsey wanted it, burning through a significant budget and running months behind, Lindsey reached out to Haught Codeworks.
The Partnership
In spite of less-than-ideal functionality, the app continued to attract subscribers. Unique in its features and benefits, Macrostax stood out from its competitors. The improvements Lindsey wanted, however, weren't possible in the existing code so we built a new visual design and enhanced functionality. This code will be the foundation of future enhancements.
When we first connected, Lindsey's main concern was the monthly churn. She says she's already seeing an improvement:
My customers are gonna be excited because they're seeing new features released and progress being made. There was a lot of confusion before. Now the product is easier to use. And for any new clients coming in, I think that it's a better experience.
The Work
We started by reviewing the issues that received the most complaints. And there were several areas that came up over and over.
We often discover things that cause us to adjust our course. When we began working with Macrostax, we knew that the code needed some major TLC. As we began to dig into the problems, we realized that the design work also needed attention.
We were able to connect Lindsey with our designer, Chris. Chris performed a design audit everyone agreed that the app would need an entirely new UI.
This meant that we needed to switch gears. We paused our work in the code and redirected toward the design effort. Chris rolled out a whole new UI and functionality that caused us to clean up technical debt to get the product to work.
We were able to ship the new UI along with the key, core features that addressed the reasons that people were leaving. These steps fixed the fundamental issues with the business that were apparent when we stepped in and set a strong foundation for growth.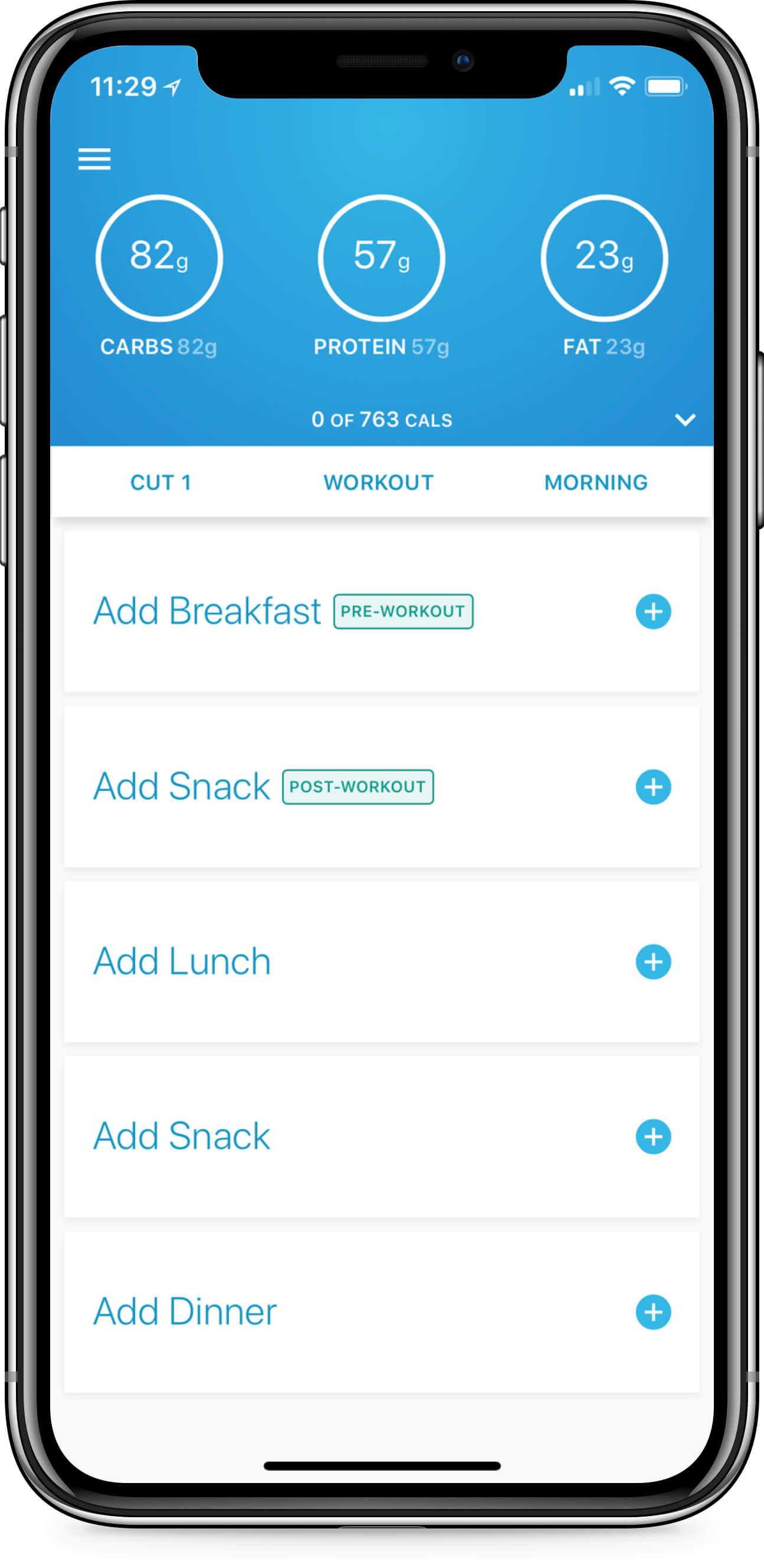 The next step will be to build out additional value-adding elements to the app. There is great potential to make Macrostax an extremely useful tool — unlike any other app out there — and we're committed to taking it to this next level.
Lessons Learned
We had key features to rescue, with a large amount of technical debt. Even though we knew that the quality of the code was low, we still underestimated how much work was there.
This is where we have to make the choice of what is most beneficial, and there's not an easy answer. Is it better to clean up the codebase at the expense of a few more months before we can ship something? Or do you carry the technical debt further before you can really address it?
We made what we felt was the best call in this case for the rescue and rebuilt the foundation.
Most importantly, Lindsey has regained confidence in her product:
It's been a completely different experience working with Haught Codeworks than our previous agency. I'm grateful I found them and they've been able to pick up the pieces and get me to a place where I should have been months ago. I finally feel more confident moving forward, bringing new people on and building new features. This new version makes me really excited for the future.
We want to partner with you
Let's build something great. We take great joy in building fantastic software solutions with our clients. We can't wait to help you get where you want to go.